Measuring performance in digital transformation
Introduction
It isn't easy to measure performance in digital transformation or gauge how well you're progressing towards your goals. You can't just rely on tools like ROI to get you the data you need or even your gut feelings about how well things are going.
Instead, you have to create metrics that specifically speak to the needs of your organization and the goals you want to achieve through digital transformation. Here are some suggestions for making these metrics and then using them to track your progress and success in digital transformation projects.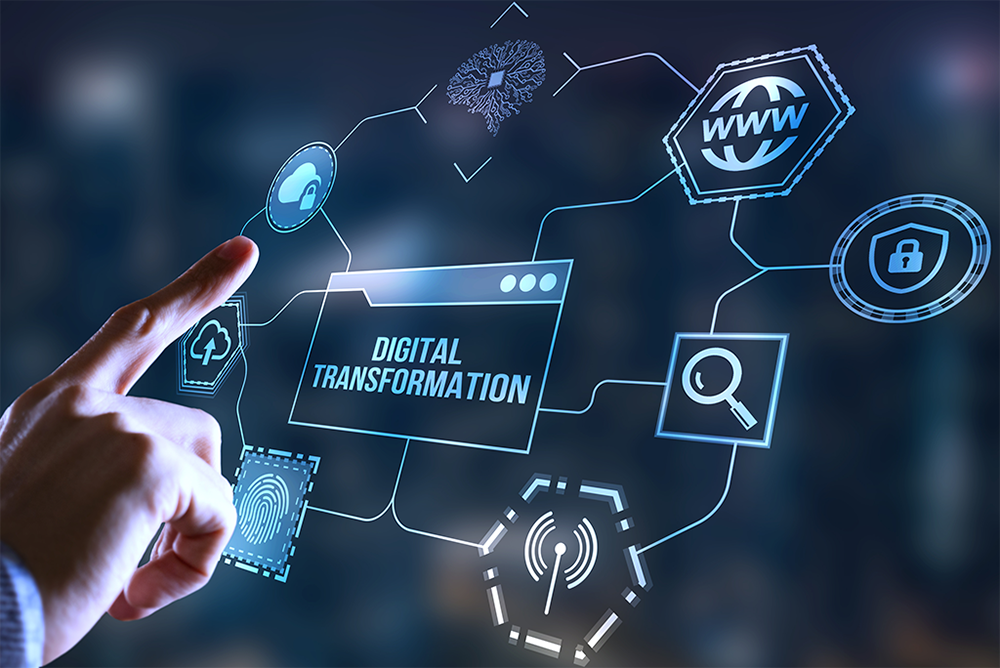 Define Your Company's Goals
Digital transformation isn't only about technology. It should be about measurable Wakefield business outcomes, such as increasing sales or improving team member engagement. Because you want to build a holistic digital strategy and develop a cohesive culture of innovation and change, it's essential to start with organizational goals.
Without them, you won't know whether your project is moving you forward or not. Also, you can use those top-level targets to create metrics for evaluating success. Defining high-level goals will ensure that everyone knows where they stand and hopefully get on board with what comes next.
Measuring Service Level and User Experience:
Service Level Agreements (SLAs) are often used to measure service level and user experience. At their core, they're a benchmarking tool that can help a company track its quality of service, particularly over time. However, you may need to create an SLA from scratch at some point. To do so effectively, consider these key factors.
• Objectives
• Business Drivers
• Metrics Selection
• Baseline
• Thresholds/Actions
• Scorecard Design
Establishing an SLA is more complicated than it might appear and involves more than simply setting targets, building dashboards and tracking KPIs. No matter how good your plan for measuring success is, there will always be areas that fall short when first implemented. Use trialing new processes to uncover what doesn't work and figure out what works better next time around.
Map out your key performance indicators (KPIs)
Don't jump into a complex optimization process before you've documented your high-level KPIs. Start by mapping out your key performance indicators (KPIs) to get a clear picture of what's working and what isn't; start by mapping out your key performance indicators (KPIs).
Note: These are not business metrics. They are specific measures that help you quantify success or failure, such as time to fill out a form or page views per day. When tracking multiple KPIs, focus on those with the highest impact on conversion rate.
Keep only one set of metrics so that all employees are measuring against them and tracking their progress accordingly, rather than using different measurements for different departments within your organization. It leads to separate numbers, which can be confusing when deciding whether to abandon a particular strategy. Relying too much on any individual KPI is never smart either; use two or three KPIs when planning an A/B test since they give a more balanced view of performance.
The Importance of Data
Before you can start to measure your agency's success in achieving client goals and how well you are executing on your vision and mission, you need to define those metrics. Take a page from a successful CEO: set measurable goals. That way, when it comes time to evaluate their employees' work during an annual review or mid-year appraisal, they will have those benchmarks as part of their objectives.
If you're not sure where to start with setting your metrics, take a look at examples of SMART goals, growth models or other frameworks that make sense for your team and culture, when determining which metrics matter most for tracking business performance. These measurements likely come into play more than any others—and they'll form the foundation of your reporting structure moving forward.
Consistency is Key
Are you working toward improving specific metrics that you can measure and track? Measuring is only helpful if you know what to measure, how to measure it, and whether or not your efforts are producing results. Pick one or two key measurements that are truly important to you and your organization's success and stick with them. If some of those metrics fluctuate, try to find other ways to track progress toward your ultimate goal. Don't lose sight of what matters just because something isn't as concrete as you want it to be.
They continue to update their user interface and add additional features based on data they collect from users. Despite some pushback from long-time customers, Netflix continues on their way since these updates help keep users engaged. All businesses must have regular content marketing strategy sessions for staff members who help implement campaigns in social media engagement and website development. Hence, they remain consistent concerning campaign topics and objectives over time.
How Do We Avoid False Positives?
To do so, we need to track our results over time. While single events can show correlations, you need to look at those same events across more extended periods. For example, if you want to know whether your investment leads are getting calls from customers, ask your salespeople to track how many calls came from each information over two months.
You'll be able to weed out any false positives and better prioritize your resources. When you're looking for investments to make, check whether other companies have tested these programs before. The more data is available on a program or technology's true impact on customer behavior, the less guesswork there is to measure success.
Understand What You Are Tracking
Three things are crucial to measuring performance: what you measure, how you measure it, and why. At its core, measurement is about aligning resources to strategy. For example, suppose a company's goal is to develop a more efficient supply chain with greater transparency into all of its processes.
In that case, it will probably want to track improvements in inventory management and quality and delivery speed from the factory to the customer. So don't try to be too fancy or clever with your metrics. Instead, pick vital indicators that show whether your plan is working or not and focus on them. And don't be afraid of failure. Tracking errors are just as important as celebrating success.
Why You Should Use Business KPIs To Measure Digital Transformations
Using business KPIs to measure performance allows you to track how effective your changes are for customers and your Wakefield company. While financial metrics such as sales revenue or cost savings are essential, they tend to be a bit too high-level to be effective on their own.
By tracking metrics that focus on customer experiences, such as Net Promoter Score (NPS) or customer retention rate, you'll get an accurate read on how well your transformation is going and where you should focus next. Contact Wakefield Apps to know more about measuring performance in digital transformation.