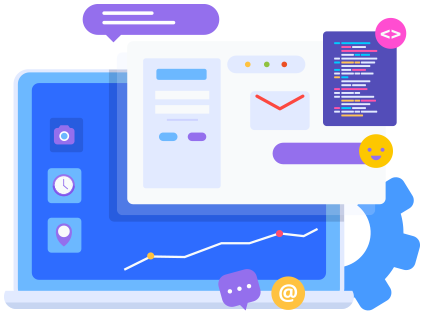 Specialising in Bespoke App Development
Providing Integrated Solutions
Welcome To Wakefield Apps
Wakefield Apps won these awards in 2021: "Best Mobile App Development Agency (Yorkshire)" and "Most Innovative Custom Software Development Company"… so your business is in safe hands.
Wakefield Apps are not just a bespoke software development company, we will work alongside you and help your business grow using our app development services and software strategies. We provide integrated solutions for Wakefield SMEs and startups from all industry sectors.
Based in the north of England, we at Wakefield Apps have been helping local and national companies – including small to medium sized business and budding entrepreneurs – develop and create applications that can integrate into their existing software systems as well as migrate to new and exciting packages further down the line.
As an app development company in Wakefield, we regard each client, no matter business size or budget, as being just as important as the last and with this in mind we look to each project as a new and exciting challenge – our bespoke mobile app/application software developers are adept at creating custom software that focuses on the specific features and functionality that matter to you and your business. Our goal is to help your Wakefield business excel, and over the years we have proven that we're a high-quality and cost effective alternative to the off the shelf solutions that are often a poor fit to the particular ways many businesses operate.
At Wakefield Apps we aim to provide you with the perfect bespoke software solutions and apps for your business on time, every time. No development project is too big or too small, and we focus all our efforts into delivering mobile apps and software that is not only designed specifically for your business model, but has the potential to grow and expand as your business does. To this end, at Wakefield Apps we also have systems integration expertise and this includes integrations with legacy software systems and data migration services.
Our mission remains the same; consistently deliver quality work which gives our valued West Yorkshire customers the potential to grow and rise above their competitors.
Our team is made up of eleven highly qualified bespoke software developers, mobile app designers and database whizzes. From developers to designers, Wakefield Apps hosts an amazing team of hard-working people who are dedicated to developing the very best apps and software solutions for business like yours in the Wakefield area. We will work with you to create the perfect app for your business, following in detail the specifications that you provide.
Want to start an app or software project?
Wakefield Apps
Oban Close,
Wakefield,
West Yorkshire, WF3 1JU
Call us at 01924 637933